Service Agreements -- "The Smart Choice"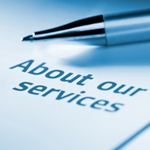 The heating and cooling equipment in your house is the main appliance that uses up to 40%-50% of your energy cost. Most systems are ignored because they are not seen. The fact is lack of maintenance can cause many problems such as: higher than normal utility bills, poor indoor air quality and air flow, reduced efficiency, discomfort, and shorten life span to result in premature and unexpected replacement of system.
Bay Breeze Heating and Cooling provides maintenance for gas furnaces, oil furnaces, gas boilers, oil boilers, air conditioners, heat pumps, and Mitshubishi ductless. We provide maintenance on all brands of equipment but are primarily a Trane Authorized Dealer, Mitshubishi Diamond Contractor and a Climate Master Geo thermal Elite dealer. We do maintenance on both residential and light commercial properties.
Bay Breeze provides a variety of maintenance policies. We want to provide you with options. Our policies range from preventative maintenance only to full coverage plans. We maintain the systems twice a year on all plans. Click on Spring Check or Fall Check to see what is done during a routine maintenance. We provide maintenance twice a year under our three different service plans. You can choose from the basic plan with just maintenance coverage two a full coverage plan. Call about your options.
Ignoring your system will cause it to breakdown more often, cost you more money to run and impact your Families health. You do not neglect your automobile with a lack of oil changes because you do not want to be stranded somewhere on the side of the road not knowing where you are. Why would you neglect your heating and cooling system when it deals with the money you spend on energy, life span moisture problems and how it affects your Families health. Having routine maintenance on your system will keep money in your pocket, control moisture problems and keep the air you and your Family breathe clean.
Click to download Bay Breeze Service Agreement
Your investment in our service agreement includes:
Two Performance Tune-Ups Per Year
Having your system checked regularly enables us to keep your unit running as efficiently as possible, which saves you money on your utility bill month after month. These regular check-ups also enables us to catch problems such as loose or burnt wires, and freon leaks, before they lead to a larger problem such as motor failure.
Free Priority Service, 365 Days/YR
When you have an emergency, you can rest assured Bay Breeze Heating & Cooling, Inc....WILL BE THERE! Our commitment to program customers means we will have a technician to your door within 24 hours of calling our office.
10% Off Replacement Parts
Example of savings: if the cost of a blower motor replacement was $400, you would save $40 on the repair.
Labor Warranty
All of our labor services are warranted for 30 days. If you have a problem within 30 days of service, there will be no charge to come back out and diagnose the problem. We stand behind our work.
Energy Saving Coil Cleaning
Dirty coils reduce efficiency and cause your unit to work harder, causing parts to wear out faster, and shorten the life expectancy of your unit. Your unit will cost you more month after month on your utility bill if the coils are not kept clean. Test performed by the EPA explain that as little as 1/10th of a centimeter of dirt or dust on a coil could reduce efficiency by 21%. Since the average homeowner's heating and cooling bill is $1,500 per year, a 21% loss in efficiency means you could be wasting up to $315 each year.
No Trip Charges Or Service Call Charges*
With most service companies you can expect to pay a trip charge up to $100.00. Our program customers do not have this added expense when they have a service problem.

*depending on contract chosen
10% Off Repair Labor
Our discounted rates save you money with every service call. Our repair trucks are fully stocked so we are able to repair 99% of calls on the first visit.